Oops... Looks like you're on mobile or flash is not enabled
We're trying to get some mobile games up and running, but unfortunately our flash games don't work on phone or tablet. How about some hilarious science jokes instead?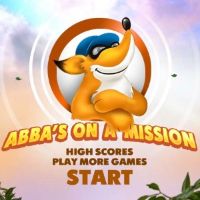 Abba's on a Mission
Abba the Fox is a brave and loyal mailman who loves his job. Every day, he sets out to deliver the mail to his friends in the forest, who are eagerly waiting for his arrival. He has a special bag that can hold as many envelopes as he can find. For every 10 envelopes he collects, he gets an extra life. He also has a watch that tells him how much time he has left before the sun sets and the forest becomes dark and dangerous.
But his journey is not easy. He has to jump from tree to tree, using his tail as a parachute, while avoiding the hungry eagles and the falling acorns that can knock him down. The eagles are fast and cunning, and they will try to snatch his bag or his tail. The acorns are heavy and hard, and they will make him lose his balance or his grip. He has to be quick and agile, and use his skills and instincts to dodge them. He can only jump up, not down, so he has to plan his route carefully and not get stuck on a branch.
Can you help Abba reach his destination and make his friends happy? Join him on this fun and challenging adventure and see how far you can go! Collect as many envelopes as you can, earn as many lives as you can, and beat the clock before it's too late! Are you ready to take on this mission?
And don't forget to help out Abba in the original game in the series, Abba the Fox.
How to Play
Press the spacebar to jump.