Oops... Looks like you're on mobile or flash is not enabled
We're trying to get some mobile games up and running, but unfortunately our flash games don't work on phone or tablet. How about some hilarious science jokes instead?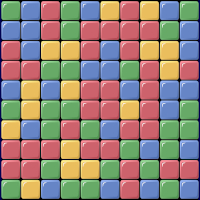 Znax
Select four tiles of the same color to form squares as large as you can. This will erase all the blocks inside the square you selected and win you points. But careful, time is always ticking...
How to Play
Follow the in-game instructions.