Oops... Looks like you're on mobile or flash is not enabled
We're trying to get some mobile games up and running, but unfortunately our flash games don't work on phone or tablet. How about some hilarious science jokes instead?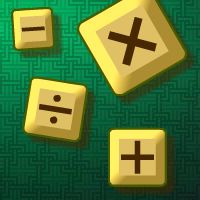 Arithmetic Game
Primary Games
Challenge your math skills with this tricky arithmetic skills test. Solve the equations at the bottom of the screen by using the numbers from the number bank. The equations can include addition, subtraction, multiplication, or division. Drag and drop the correct numbers into the empty slots before the time runs out. The faster you solve each equation, the more points you'll earn. But watch out, the equations will get harder and longer as the game progresses. Complete all the levels to become a true arithmetic math master.
How to Play
Use the mouse to click on a number and add it the equation. If you made a mistake, click "reset," or click "submit" to test your answer.