Oops... Looks like you're on mobile or flash is not enabled
We're trying to get some mobile games up and running, but unfortunately our flash games don't work on phone or tablet. How about some hilarious science jokes instead?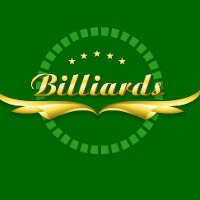 Billiards
Step up to the billiards table and get ready to quench your pool-hall nostalgia by sinking some great shots. Choose between two billiards classics: 8 ball and straight pool. Play against a honed-and-ready AI computer pool shark or a friend in two-player mode.
If you're feeling up for a challenge, try your hand at straight pool, where players aim to sink as many balls as possible in any order, with the ultimate goal of reaching a predetermined point total. With no designated balls and no pockets off-limits, straight pool tests your strategic and precision skills in every shot.
In 8 ball, players take turns trying to pocket all their designated balls and sink the 8 ball for the win. But be careful not to scratch or commit one of the many 8 ball fouls, or your opponent will get the upper hand. So grab your cue and let's see if you have what it takes to conquer the table.
How to Play
Use your mouse pointer to aim a shot with your pool queue. Click and hold to increase the power of your shot, then release.