Oops... Looks like you're on mobile or flash is not enabled
We're trying to get some mobile games up and running, but unfortunately our flash games don't work on phone or tablet. How about some hilarious science jokes instead?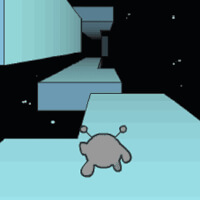 Run 2
Joseph Cloutier
Run 2 is an endlessly intense running game that involves navigating your little grey alien friend as it traverses through space. Avoid falling through the holes and traps as you run across the levels. Bumping into walls will cause the screen to rotate—use this to your advantage!
How to Play
Follow the in-game instructions.